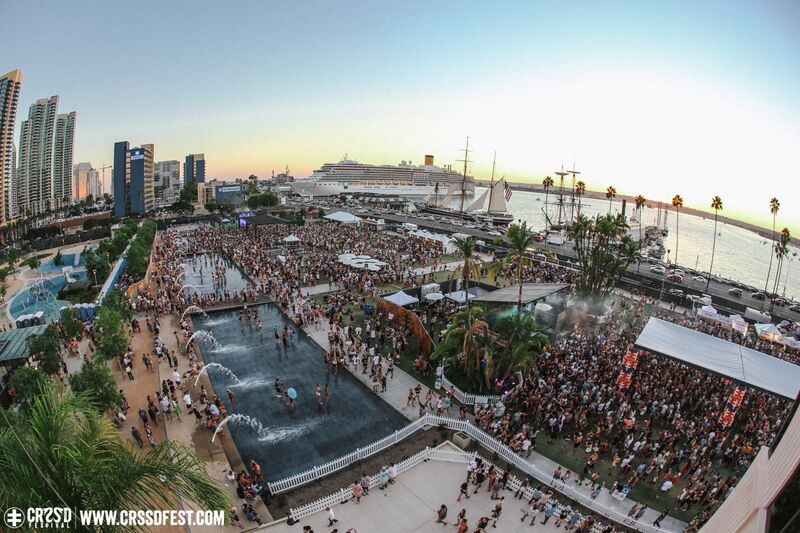 Waterfront Park
San Diego, CA
September 29 + 30, 2018
As the end of summer is approaching, there's no better way to start the fall season than at CRSSD. Returning to Waterfront Park in San Diego on Saturday, September 29th and Sunday, September 30th, get ready to celebrate the new season with a plethora of melodious music and your best dance moves. Waterfront Park will be transformed into a musical oasis as golden hour hits and the party begins.
Coming in hot with yet another massive roster, the lineup features industry heavy hitters to up-and-coming artists such as Nina Kravis, John Digweed, Anti-Up (Chris Lake x Chris Lorenzo), Duke Dumont, Big Wild, Dateless, Hayden James, and more. With three incredibly unique stages entitled Ocean View, the Palms, and City Steps, you'll get a weekend long taste of house and techno amongst San Diego's breathtaking tropical landscape.
Not only does CRSSD have a stellar lineup, but also offers a range of draft beers and local food vendors to make it the complete festival experience. If you're like us and don't want to miss a minute of the festivity, bring your drink back to the dance floor to enjoy the best of both worlds.
Tickets are on sale now so grab yours and don't miss out on one of Southern California's premier events.
Written by: Kimberlyanne Tan
*Photographs used are not property of Bass Feeds The Soul and belong to their respective owners